Dirt bike, the name itself invokes all kinds of exciting feelings among everyone who loves riding. There are people who find the roaring sound of the two-stroke engine fascinating while many are there for whom dirt biking is a vibrating and thrilling ride. However, there are also few people who find dirt biking something that sets them off. Dirt biking is something that puts all other vehicles down when it comes to adventurous rides.
No matter what you think of dirt bikes, there are a few fascinating facts about these that you probably aren't aware of! Let us have a look at them below –
· Dirt Bikes Have Smaller Engines –
You might think it is a joke! But no, it's true. Here forget about the Motocross Sports bikes! The reason behind small engines is that dirt bikes were primarily not built for speed. An average dirt bike was designed for off-road activities that require a lighter push from the engine as the bike is usually ridden in a terrain that is not flat or fun!
· The chain saw has more power than that of a dirt bike –
As you know there are dirt bikes with two-stroke engine and four-stroke engine. A four-stroke engine dirt bike burns more oil than that of its two-stroke version. However, in case of a two-stroke engine you will have to compromise with the same amount of oil and gas as both are simultaneously required in a two-stroke design. So how you ride and what you expect from the ride are the two key factors that determine which engine is better for you!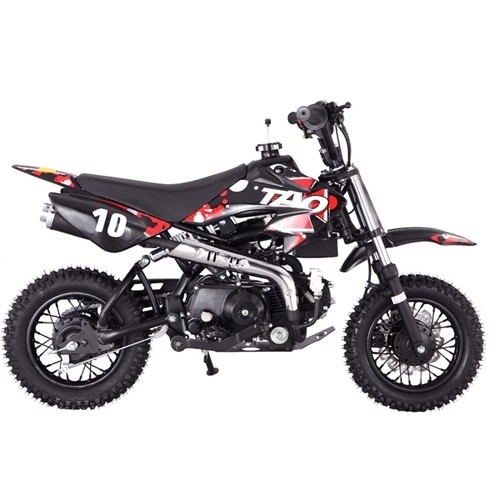 · Dirt bike is an illegal mode of transportation technically –
Have you ever seen anyone dirt biking on the main streets of your hometown? Well, that is the other case if you reside at a place where dirt biking is street legal! In general, dirt bikes are not licensed. You will have to get a permit to own one.
· Dirt bikes originated in Britain –
When dirt biking started trending in the 1950s and 1960s the British made BSA was the ride of choice in the USA. The BSA became really popular among guys who looked for sheer excitement as it was also cheaper on gas!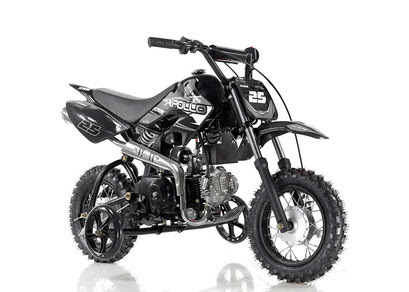 · Dirt Bikes are versions of motorcycles –
Dirt bike is an off-road motorcycle by definition. The only difference between the two is that the dirt bike is lightweight and rugged. And hence the rider finds dirt bikes easy to ride and get around all sorts of obstacles that is not possible with a motorcycle. The dirt bike also has a stiff suspension and special tires that allows for an exhilarating ride!
· Motocross Racing was Made for Dirt Bikes –
The racing world of dirt bikes is termed as Motocross and does a great business across Europe, Asia and North America. Actual Moto-X associations are there where the member riders participate in a racing circuit for points which let them win many major prizes at the end of a typical racing season.
There are various other interesting facts associated with dirt bikes that make them a likeable vehicle among people. And looking at the craze for dirt bikes we at Arlington PowerSports provide dirt bike in Grand Prairie TX of highest standards at the most affordable price. The dirt bikes include TaoTao Invader E500, Apollo DB-25, and Apollo DB-10 Electric Dirt Bike, Coolster 125CC MADMAX plus pit dirt bike, RPS XMOTO 70CC Dirt Bike and a lot more.
So if you are looking for a high quality dirt bike for sale in Grand Prairie TX then consider us. For more details you can talk to us at 817.649.7823.