TaoTao DB27 125cc Off-Road Dirt Bike, Kick Start, Air Cooled, 4-Stroke, 1-Cylinder - Fully Assembled and Tested
The all-new Tao Motor DB27 continues to raise the bar in affordable family dirt bikes. Producing better quality for a lower affordable price is not easy. The new Tao Motor DB27 124cc is taking the Tao Motor dirtbike line to the next level. With more upgrades added to this unit than ever before, seeing true affordable and quality in a 21st-century design. That fine line of quality and affordability is difficult to deliver but is always Tao Motor's number 1 goal. Tao Motor allows enthusiasts and families to enjoy the sport without breaking the bank. Tao Motor stands behind all of its products, taking pride in making sure we have all of the parts you'll ever need, stocked and ready.
Lowest Price ATV has selection of DIRT BIKE for Adults is second to none. Find cheap DIRT BIKEs like the TAOTAO-DB27. Shop our online store today and save big!

The DB27 125cc dirt bike from TaoTao USA features larger tires and a taller seat height that makes it just right for youth and teen riders. The extra size also means more ground clearance so the DB27 can handle rugged off-road riding. The 4-stroke, air-cooled engine is easy to maintain and easy to start. And the transmission is the perfect setup for graduating young riders to manual later on. Dual disc brakes, and tough, all-terrain tires combined with the bikes light weight makes for improved handling.

APS is proud to announce our new FULLY ASSEMBLED - READY TO RIDE OPTION! Let the pro's assemble your new ATV, it will arrive to your door built right, run tested and ready to ride. The only thing you do is 1. Hook up the battery, 2. Put gas in it and go riding!

Ready to Ride Option Includes The Following:

1. Check Starter Switch

2. Check Kill Switch

3. Check all lights including Head Lights, Low & High Beams, Rear Tail Lights and Brake Lights

4. Check Rear Safety Wrist Strap Kill Switch* *Not on all Models

5. Mount Tires & Wheels and Check Tire Pressure

6. Check (Engine Oil, Transmission Oil, Brake System Fluid,)

7. Adjust Carburetor for proper idle and run speed

8. Check Transmission, Chain Drive, Brakes and Electrical Connections

9. Check Battery and Check the Charging System

10. Check all Remote Control Features including Engine Kill and Alarm

11. Once completed we Custom Package and Ship your ATV Ready to Ride!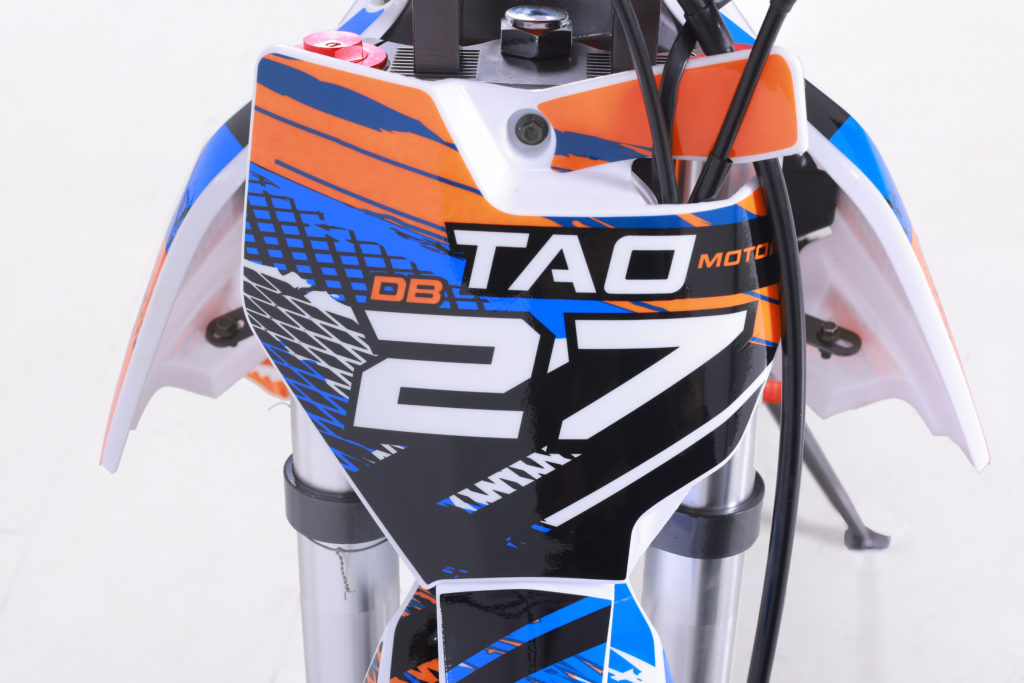 Aluminum folding gear shift lever
Super soft hand grips, color matched to vehicle
Silver front forks
Tao Motor branded tires
Redesigned throttle assembly with bearing for smooth throttle operation
Redesigned gripper seat & color match to vehicle
CNC anodized aluminum brake reservoir cap, color match to vehicle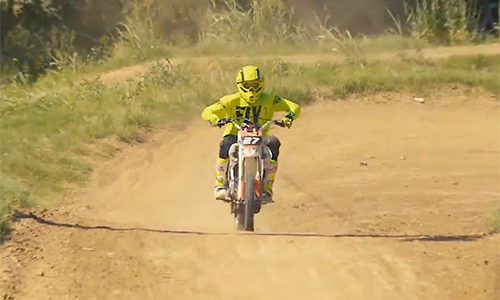 Folding & adjustable clutch lever
Folding & adjustable brake lever
New decal design with new colors
Powder coated color matching frame
Rear adjustable shock
High performance red ignition coil wire
Powder coated black wheels
Powder coated black exhaust system
| | |
| --- | --- |
| ENGINE | |
| Engine Type | 125CC,Air cooled, 4-stroke, 1-cylinder |
| Start Type | Kick Start |
| Transmission | Chain Drive |
| Engine Gear | 4-speed (1-N-2-3-4) |
| Max Speed | 37 MPH (60 KM/H) |
| Ignition | CDI |
| Fuel Tank Capacity | 1.5 Gallon |
| | |
| CHASSIS | |
| Front Brake | Hydraulic Disc --- Hand Braker |
| Rear Brake | Hydraulic Disc --- Foot Braker |
| Tire Front | 70/100 - 17 |
| Tire Rear | 90/100 - 14 |
| Rim Front | 1.6 x 17 (steel) |
| Rim Rear | 1.8 x 14 (steel) |
| | |
| DIMENSION | |
| G.W | 208 LBS (94.5KG) |
| N.W | 162 LBS (73.5KG) |
| Overall Size(inch) | 72 x 30 x 46 Inches (1820 x 760 x 1160 mm) |
| Carton Size | 62 x 17 x 32 Inches (1580 x 430 x 810 mm) |
| Seat Height | 35 Inches |
| Ground Clearance | 14.57 Inches (370 mm) |
"