Ask any dirt bike lover about their first dirt bike and they can specifically tell you every feature of it. From the color to the sound of the motor rumble as they kicked the bike over for the first time. A lot of joy and anxiousness will be spent on the seat of your beginner dirt bike.
So, in case you are searching for the best dirt bike for sale in Grand Prairie TX, you know where to head to! It's easy to get persuaded by watching a motor professional and select the same bike. However, we will advise you to not do that. Motocross for beginners does not start with the most expensive one on the market, but the one that levels up to their riding skill level and other attributes including their height, age, overall body size, and the environment you will be riding in.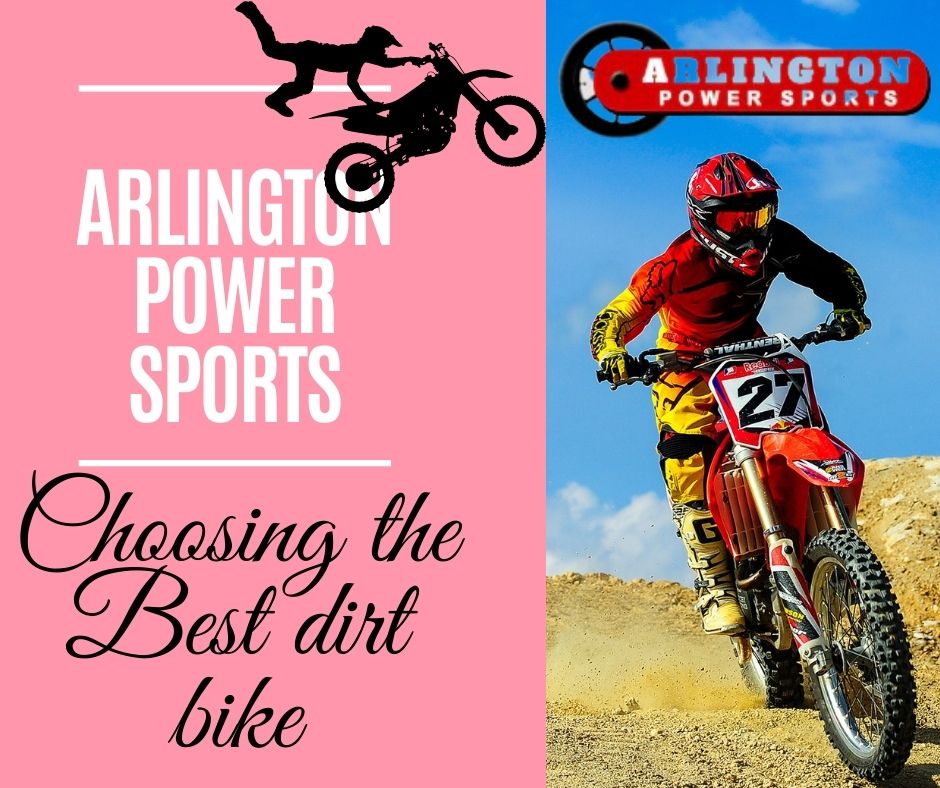 Here are some features that you should look for in a beginner dirt bike in Grand Prairie TX so that you can get your hands on the best one that you are always looking for.
Tips When Choosing a Beginner Dirt Bike
Motocross vs. Trail Riding:
The world of dirt bikes is classified into two categories: trail riding and motocross racing. Dirt bikes that are made specifically for trail riding usually have bigger tires and softer suspension to make the ride comfortable. Motocross racing dirt bikes are usually lighter due to the absence of the gas tank and electric start. This gives the rider ease overturns, jumps, and whoops. Both the dirt bikes can be ridden on any type of terrain, giving you the adventure and thrill of a lifetime!
Size Yourself Up:
There is no one-size-fits-all when choosing a beginner dirt bike for sale in Grand Prairie TX. Each rider varies in height, weight, and overall body size. So you cannot assume that one size dirt bike will be the appropriate fit for a rider of certain size criteria. So, before locking your final choice, run thorough research taking the tire size, seat height, and motor size.
Tire Size of the Dirt Bike
Dirt bikes generally have a large wheel in the front and a small wheel in the rear. This helps riders to navigate smoothly over rough terrain by accelerating faster. You will encounter many bikes having a smaller wheel with a larger tire that is tailored for off-road, trail riding where the terrain is unpredictable. A large wheel can make the ride more comfortable for a beginner dirt bike.
Choosing the right dirt bike in Grand Prairie TX is an involved process. There is a lot to take in! But once you understand what are the types available, what is the right bike size, which engine type to go with, and what features to look for when buying a dirt bike, choosing one becomes a hassle-free process.
So now you have an idea what to look for, check out our full range of dirt bikes for sale in Grand Prairie TX at arlingtonpowersports.com.