Being a parent people always look for the best for their kids whether it is their food, education or any other stuff. They scrutinize everything at least two to three times before buying anything for their kids. The same is the case with buying a kid's dirt bike. So have you planned to gift your little kiddo a dirt bike this New Year? But worried about which dirt bike will be right for your kid? We at Arlington PowerSports understand this care of the parents and hence have brought the complete guide to buy a dirt bike for kids below. Have a look -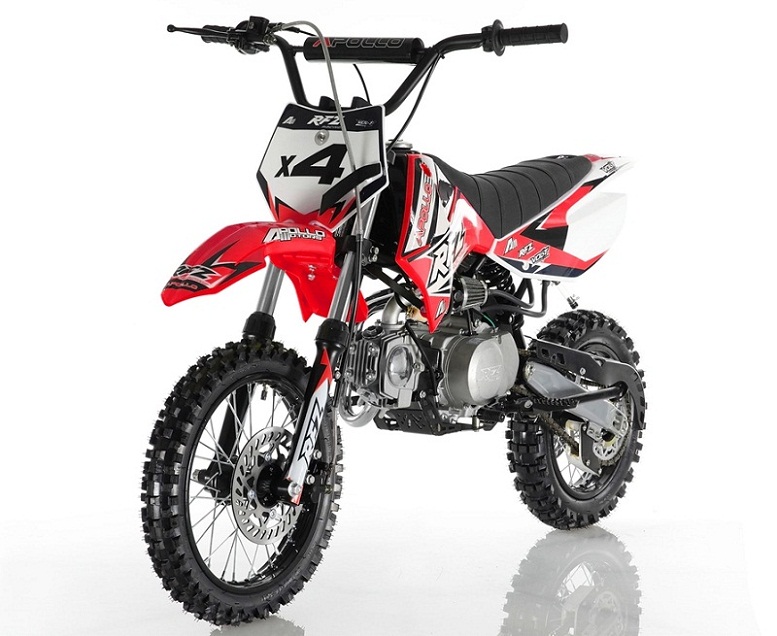 While buying mini dirt bikes for sale for your kid, it is crucial to understand which model or make of the bike will best suit your kid especially when they have never ridden it before. It is not that easy as it sounds to buy dirt bikes for sale online especially when kids are concerned. So check out our complete guide to buy a dirt bike for kids and buy the one that is best for your kid.
Give Preference to Your Kid First
The first, thing that you need to understand here is you have to focus on your kid and not on the dirt bike. Usually, parents get mistaken here! For instance, if you are thinking whether to buy a two-stroke and four-stroke engine but not thinking of your kid, then it will be a complete waste of money and time as your kid cannot ride if the bike is too big or small. So always consider your kid over the bike. Consider the height, weight and skill level of your kid when looking for a perfect dirt bike for them as it will help you as well as your kid.
Comfort of your kid while riding the bike is utmost important which means your kid must be able to touch the ground with both the feet comfortably and get on and off the bike effortlessly. If the height of bike is much higher than your kid, then they might fall over again and again while halting or getting on or off the bike. On the other hand if the bike is too small, they won't be able to develop riding skills properly. So you must look for the mini bikes for sale that are suitable for your kid in terms of size.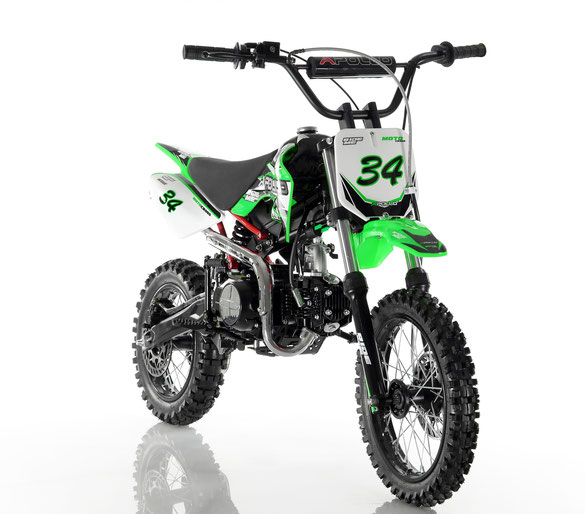 While buying dirt bikes for kids you must look for the engine size which your kid can handle comfortably. For beginners, we at Arlington Power Sports always recommend 50cc dirt bikes. With such bikes it becomes easier for your kids to learn managing the throttle easily. However, if the weight of your kid is more than 100 pounds you can consider a more powerful engine like a 70cc bike.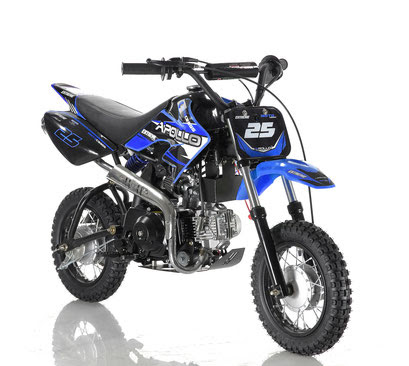 Always look for a dirt bike that has some sort of speed or throttle limiter incorporated as it will allow your kid to control the speed and power of the bike while riding. Also, your kid will be able to learn mastering the use of throttle and handling the bike at higher speeds which will eventually enhance their performance. We would also like to mention here that a four-stroke engine provides more advanced power delivery whereas a two-stroke engine offers an abrupt throttle response and power delivery. As per our experience, we can say that newbie riders feel more comfortable with four-stroke dirt bikes as its power is predictable.
Shifting gears can be tricky part of learning dirt bikes for new riders of any age especially the little ones. Staying upright while riding on bumpy paths is quite difficult and tricky for the young dirt bike learners. Learning to shift gears also can be an overwhelming part, so we would suggest getting a dirt bike with automatic transmission for your pre-teen rider. While looking for automatic transmission dirt bikes for your kid do not forget to consider the gear type. A single gear dirt bike is often considered the best choice for young riders however, has limited speed and performance. On the contrary, a dirt bike with multiple gears is perfect for teaching kids about handling power of a dirt bike without constantly shifting gears.
New Dirt Bike vs Used Dirt Bikes
Buying a new dirt bike for your kid can be a bad decision as kids usually outgrow their beginner bikes. That is the reason why, you can find a number of used dirt bikes for sale online at reasonable prices. We at Arlington PowerSports carry a wide collection of mini dirt bikes for sale at the most reasonable prices so that it won't hurt your pocket! Once your kid outgrows their starter dirt bike, you can sell it to someone else at a good price. To get the best return on your investment you must buy dirt bikes from top and reliable brands like TaoTao, Apollo, Coolster etc. Always remember that you will definitely resell the dirt bike of your kid in couple of years, so make sure to consider its age, condition and mileage while buying it. Note that the trusted brands offer durable and reliable bikes!
Dirt Bikes Buying Guide for Kids by Age
Age is another major factor that you must consider while buying dirt bikes for your kids. Following is the considerations for buying a dirt bike for your kid according to their age group.
Kids of age between 5 and 7 – For kids between 5 years and 7 years, we recommend 50cc dirt bikes with engine and throttle limiters. Example: SSR Motorsports SX50-A 50
Kids of age between 7 and 11 – during this phase of life kids develop skills for managing more complex dirt bikes with higher power and manual transmissions. Therefore, we would suggest 70cc to 90cc dirt bikes for the kids of this age group. Example: RPS XMOTO 70CC Dirt Bike, RPS XMOTO HX90S 90cc and Apollo DB-21.
Kids of age between 11 and 16 –The best beginner's dirt bike for this age group will be 110cc to 150cc range. Example: Vitacci DB-28, COOLSTER 125CC MADMAX PLUS and RPS EGL-07 125cc Dirt Bike.
So if you are looking for branded and reasonably priced mini dirt bikes for sale for your kid, then get in touch with us today. Email us at sales@ArlingtonPowerSports.comand our customer support team will revert you in 24 hours.